Meet Our Team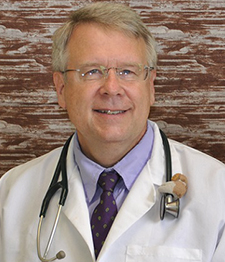 Dr. Dean Hunter
DVM
Dr. Dean Hunter is a 1987 graduate of the University of Georgia College of Veterinary Medicine. Since then, he has done large animal work, small animal medicine and surgery, and ran the drug testing barn at Oaklawn Park. He has two sons, and is married to award-winning inspirational author, Shelly Mecum Hunter. Over the years, he has owned: horses, cattle, pigs, dogs, cats, cockatiels, parakeets, finches, rabbits, guinea pigs, rats, mice, lizards, snakes, tarantulas, hermit crabs, honey bees, and … earthworms?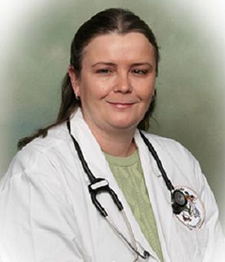 Dr. Donna Hunter
DVM
Dr. Donna Hunter graduated from the University of Georgia College of Veterinary Medicine in 1987. Since then she has practiced small animal medicine in the North Little Rock and Sherwood area. As a long time member of the American Association of Feline Practitioners, she has a special interest in feline medicine and diagnostics, but she also enjoys working with dogs great and small. She has 2 sons, Josh and Jonathan, as well as three cats. She enjoys travel, reading and photography in her spare time.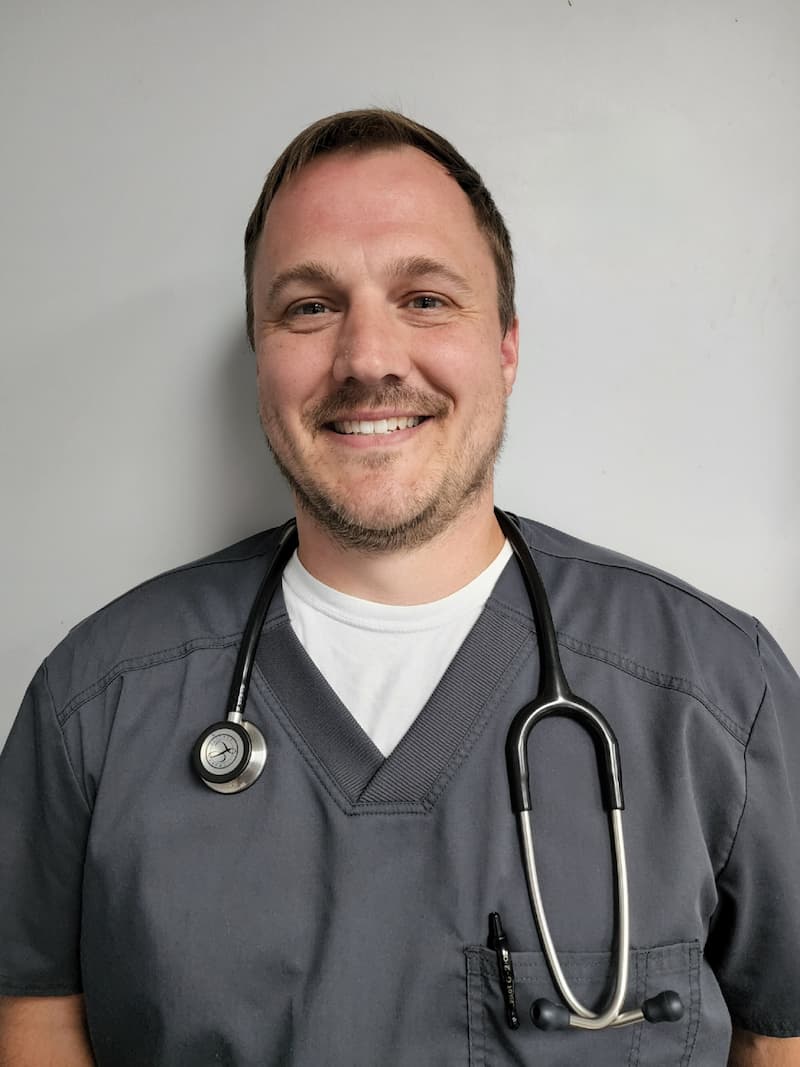 Dr. Meurer
DVM
Dr. Meurer was born and raised in Little Rock, Arkansas. After graduating from Catholic High School for Boys he attended the University of Central Arkansas where he graduated with a B.S. in Biology. He went on to Tuskegee University in Alabama for veterinary school where he served as class president and graduated Summa cum Laude in 2010. After graduation, Dr. Meurer and his wife, Jennifer, moved back to Arkansas to be closer to their families. He has been practicing a mixture of small animal medicine and emergency medicine in central Arkansas since then.

He and his wife have two girls, Isabelle (12) and Lily (9). They have one dog, a Jack Russell Terrier/Beagle mix named Lexie, who can sometimes be quite the handful. In his free time he enjoys fishing, waterfall hiking, coaching his daughter's volleyball team and cheering on the Hogs. He and his family are also avid road trippers. They have traveled to 17 different states in the last year. Some of their stops have included the Badlands, Mount Rushmore, the Rocky Mountains, Canada and most recently Niagara Falls.

Dr. Meurer's favorite things about being a veterinarian are working up complex cases as well as all of the relationships he makes along the way with clients and patients.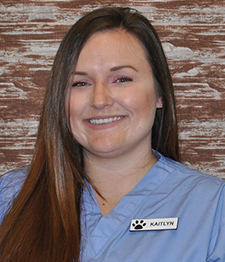 Kaitlyn
Assistant Manager
Raised in the pet care industry, Memphis native Kaitlyn has been with us since 2013. You may also catch her moonlighting at the Premier Boarding Kennel.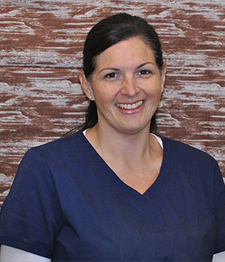 Natalie
Technical Assistant
A military wife and mother of 3 leaves Natalie with little time to spare – we are thrilled she shares her time with us.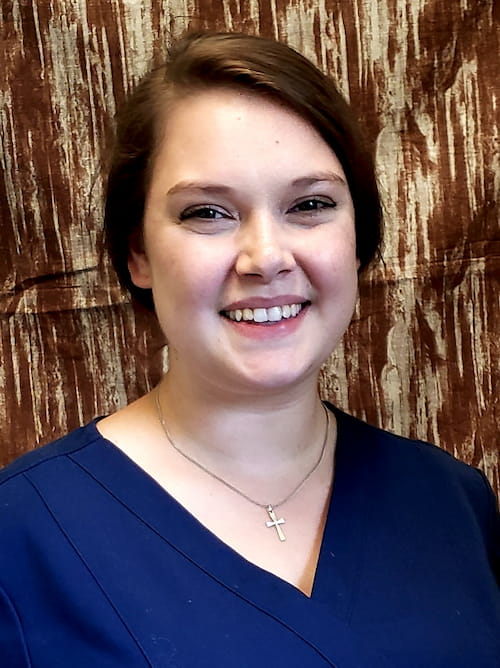 Jane
Technical Assistant
Raised in Pocahontas, AR, Jane has a Bachelor's degree from Arkansas State University-Jonesboro in Animal Science with an emphasis are in Pre-Vet. She is currently studying at ASU-Beebe to become a Certified Veterinary Technician. Since 4 years of age Jane has spent most of her waking hours around animals and is thrilled to have the opportunity to work here at Interstate Animal Clinic.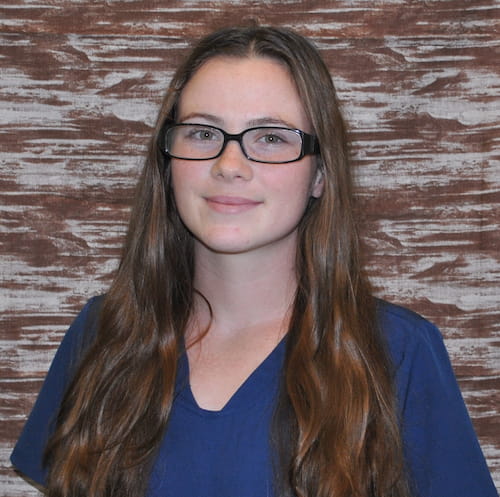 Morgan
Technical Assistant
Growing up loving animals, Morgan has always dreamed of working with them. From the young child who carried a zoology book around; to being a part of this great team. She joined us in June 2021 and is always eager to help wherever she can.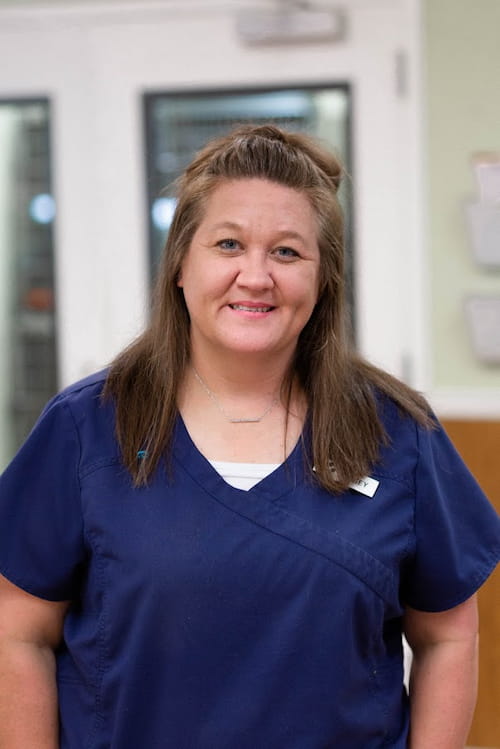 Casey Wilson
Practice Manager
Casey has been with our company since 2004. Growing up in Sheridan, she was raised barrel racing Quarter Horses and obedience training German Shephards. Now she keeps our office centered over tight turns and always on the heel.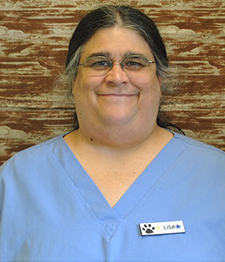 Lisa Goldman
Supervisor
Lisa has a Bachelor's Degree in Animal Science from ASU. She has spent most of her life in the animal care industry and much of that in veterinary offices. She has been with us since 2014 and is an invaluable asset to our staff and patients.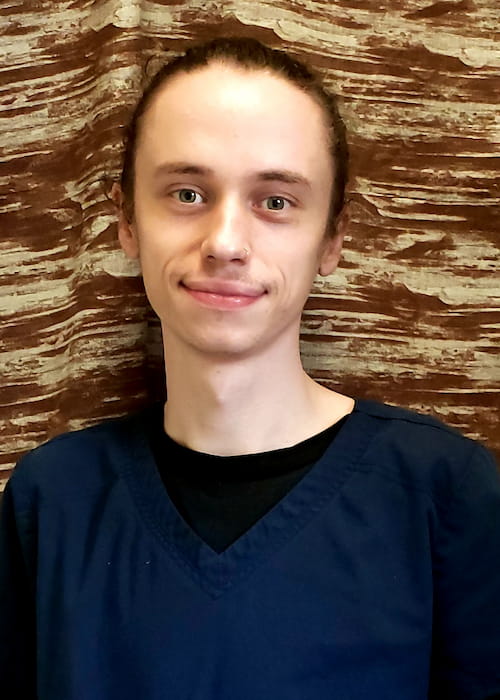 Dakotah
Receptionist
From growing up on a farm to entering the vetmed field, I've been surrounded by plenty of animals to care for & love. I'm passionate about helping you care for your pets as best as possible.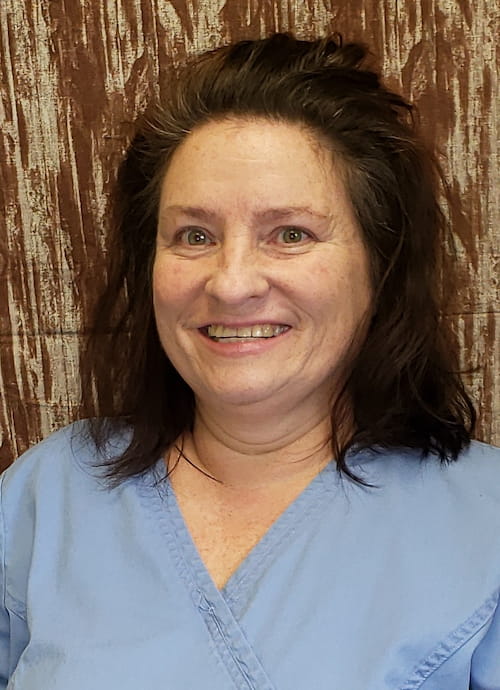 Lisa
Receptionist
Hailing from the great state of Georgia, Lisa has been providing service to our clients with a smile since 2014. She can always be counted on for a scratch behind the ears or an extra doggy treat.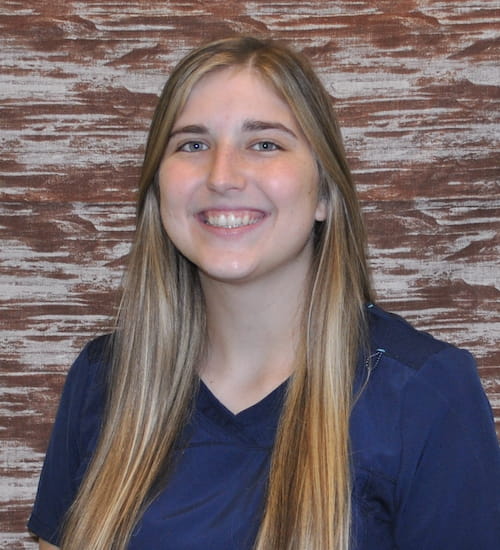 Hannah
Receptionist
From participating in FFA at Cabot High School to starting her own little farm, Hannah now finds her passion in providing quality service to your fur babies. Hannah joined our team in July 2021 as our receptionist. She is always ready to greet you with a smile.